Does your hotel need more Front Desk USA maps? Email Us!
Front Desk USA is a full color, customized visitor information guide map publication distributed to hotels, visitor centers, etc. free of charge. With over 1,000 hotels currently using Front Desk USA maps and tens of thousands being viewed by hotel guests each day, Front Desk USA is the, "go-to" visitor information guide for hotels. The maps are designed to assist hotel guests with questions they may have about the area around the hotel. Our maps are custom drawn to be specific to a geographic area. This means an advertiser can reach a specific number of hotel guests in their area. Front Desk USA maps focus on categories that are most important to hotel guests such as where to Eat, where to Shop and where to Play. Publishers monitor hotels to ensure adequate inventory at all times. Hotels can order additional maps anytime at no charge.
The WWII-era USS Alabama battleship is anchored in Battleship Memorial Park. Floats, costumes and photos at the Mobile Carnival Museum illuminate the city's centuries-old Mardi Gras tradition. ... See MoreSee Less
Visiting the Alabama Gulf Coast is the perfect vacation destination for anyone who loves nature. ... See MoreSee Less
Time to brag about our program as it grows up to almost 40 areas. https://www.frontdeskusa.com/
So much travel ahead of us good idea to review the rules!
Draw on inspiration from the artistic design of the sophisticated spaces you'll find yourself in during your next stay at Marriott Marquis Chicago.
Get the full staycation experience with a beachside sunset, dip in the pool or visit to the local distillery when you visit @MarriottVB.

🎥 taryntraveler on IG
Twitter feed video.
BOO! With Halloween right around the corner, share your furry friends in their Halloween costumes in the comments below! A suite treat just might be in the works for our faves!

🚨: Submissions due by Oct 30th at 11:59pm! #Halloween #Home2Halloween
home2 bed sheets aka the best sheets worldwide AND pet-friendly approved 🛏️ 🎉 ❤️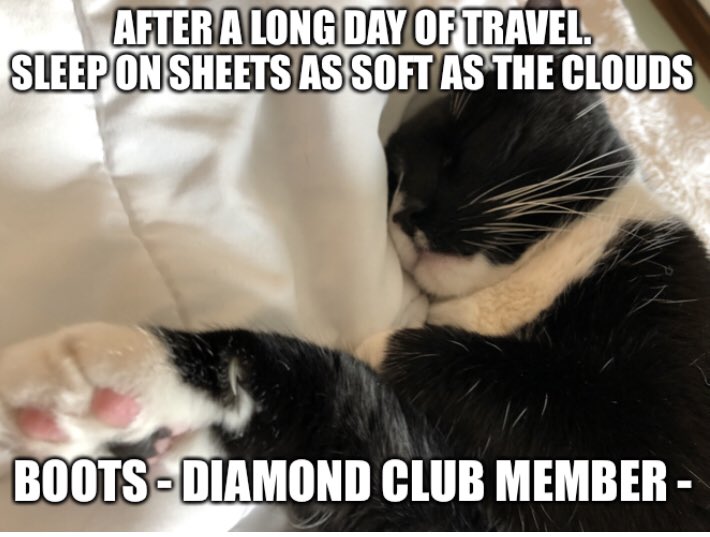 JMazter
@pinkypanther
Soft sheets @Home2Suites
As a Best Western Rewards member, you can earn double points on qualified stays this fall which means faster free nights!
https://www.bestwestern.com/.../special.../rewardsrush3.html
Earn 2,000 Choice Privileges® bonus points on 2-night stays through December 31, 2022. Booking 3 nights or more? Enjoy 5,000 bonus points for your stay. Terms apply.
http://ch.social/6012MC3UY
Twitter feed video.
Planning your next trip to the Caribbean? Dive into a tropical adventure in the Bahamas! From seaside tranquility to poolside fun, the Comfort Suites Paradise Island has you covered. http://ch.social/6018MNpSo
EatSleepShopPlay.com is our mobile visitor guide website.
16830 Barker Springs Rd., Suite 218894,
Houston, Texas 77218    |   281-224-2427